Wow...my last newsletter of 2020! Anyone else ready to move on to a fresh new year? What a crazy ride it's been!

I have seen a lot of growth in the shop over the past year...my second in business! Moving to Priest River, Idaho has surely been a blessing for Cuppa Tea Quilting!

Thank you all who came out and took advantage of the two day, 20% off sale! I now have over 1,154 quilters on my email list...that's incredible. I also have 590 FOLLOWERS on my facebook page...I'm so blessed! Keep spreading the word about our little shop by the river!

XXXXXXXXXXXXXXXXXXXXXXXXXXXXXXXXXXXXXXXXXXXX
PROGRAMS AT CUPPA TEA
December transports us to the magnificent sprawling landscape of

Carrara.

This final destination is absolutely perfect for the adventurer, looking to explore! Picture it... There is a low rumble and your eyes open wide in wonder as the 4×4 climbs to new heights, exploring the jagged cliffs of one of Carrara's Marble Quarries. The landscape is uniquely majestic, harsh angles cut into the hillside, giving way to a stone once used to build the Pantheon, once chiseled and carved to create the famed sculptures of the Renaissance.

The Carrara Color Builder features 3 shades of 50wt thread...
a study of the coveted colors of Italian marble.


XXXXXXXXXXXXXXXXXXXXXXXXXXXXXXXXXXXXXXXXXXXXX
Quilts for Cops
Join our facebook group to see all the photos of our
first sewing get together!
All completed quilts go to injured first responders around the nation. Stop by the shop to pick up a free kit, or sign up to quilt one of the completed quilts for free!
Our next meeting will be on Saturday, January 30th.
We plan on making this a monthly event!
For more information go to www.QuiltsforCops.com
XXXXXXXXXXXXXXXXXXXXXXXXXXXXXXXXXXXXXXXXXXXX

DECEMBER CLASS SCHEDULE

DECEMBER 2...10-4
JUDY NEIMEYER CAMP
Come and work on any paper piecing project and get
help from our local expert, Linda Angel.
This event is held on the first Wednesday of every month.

DECEMBER 9...10-2pm
FROZEN FOUNTAIN #4 PAPER-PIECING CLASS



DECEMBER 10... 10-2
TWISTED WONDERLAND
Use the Twisted Ruler tool to make an adorable
project for the holidays. Micki is our teacher for this project. Stop in to pick up the pattern and the ruler at 15% off! THERE IS SOME PREP WORK FOR THIS CLASS!


DECEMBER 12... 12-2
STOCKING CLASS...
Use my Martelli Template to create a gorgeous stocking...
use fleece, minky, scraps, denim...you name it.



DECEMBER 15...10-2pm
CRAZY QUILT CLASS
Bring in ten 14" squares of fabric to create a timeless crazy block. You will use the accuquilt cutter for
exact cutting and easy piecing!
See the sample in the cozy room in the shop.
(Where all the flannel and minky live!)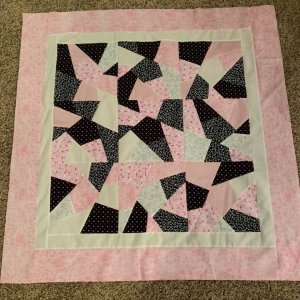 DECEMBER 18...12-2pm
HERA #4 CLASS



DECEMBER 18...3-7pm
MUG RUG SWAP & OPEN SEW
BRING IN A MUG RUG (ANY THEME...ANY COLORS) TO SWAP WITH A NEW QUILTY FRIEND FOR THE HOLIDAYS! Please bring your gift wrapped and we will play a game to exchange the mug rugs! This is also an open sew...gift exchange will begin at 4:30.
WE WILL HAVE SNACKS AND DRINKS AVAILABLE...
OPEN SEW BEGINS AT THREE!
If you don't know what a mug rug is...look it up on pinterest...basically it's a mini quilt for your favorite coffee mug!
Check out the adorable new mugs and 2021 calendars in the shop...they make perfect gifts!

UPCOMING JANUARY CLASSES...

JANUARY 5...10-2
WANT TO LEARN TO SEW FLANNEL
PAJAMA PANTS OR A NIGHTGOWN?

Class includes a free pattern, you just have to trace it.
Lots of new flannels and minky in the shop to make something soft and cozy for yourself or a gift. See the sample in the shop that Linda made with the flannel gnome fabric...simply adorable!



JANUARY 12... 10-2
Precision Piecing with Kathryn
This class is full (rescheduled from October) but if you want to be on the waitlist...just send me a message!



COMING SOON...FLEECE HAT AND INFINITY SCARF...
CRUMB QUILT CLASS...

All classes are $20 and will require a sewing machine and supplies. You may rent one of the shop machines for $10 per class. A supply list will be emailed to you for each individual class. Classes are limited to six people to allow for social distancing!

All supplies and patterns for any class are always 15% off!


XXXXXXXXXXXXXXXXXXXXXXXXXXXXXXXXXXXXXXXXXXXX

BOM EVENTS AT CUPPA TEA QUILTING

JANUARY BOM
MORRIS MEDLEY QUILT



This classic block of the month uses William Morris fabrics from FreeSpirit. It will be a twelve month program for just $15 per month for the 65"x65" quilt. You also have the option for the 101"x101" version...same blocks just a bigger size!
That size will be $25 per month.

FEBRUARY BOM
Lazy Angle Stars ... $5 PER MONTH
INCLUDES FABRIC AND PATTERN...what a bargain!
This quilt project will feature the
Aged Muslin line and the Creative Grids Lazy Angle Ruler!
Each month we will create a star using three or four
different lush colors from this unique fabric!
I will pick the fabrics and we will have a sew day to meet
together to complete this project starting in February!
Stop by the shop to get a sneak peek of the fabric line from Marcus Fabrics! This is an example of a star we will make
(but with the muslins!) I'm sew excited for this project!





MARCH BOM
TRIP AROUND THE WORLD



Taking names for this stunning batik SAMPLER quilt...
still working on the monthly price...but it should be
under $30 per month. Once I get the pattern I can figure it out!

APRIL
BLISS BOM
Another beauty from Barbara Persing...see my first block sample in the shop next to the Quail Gathering Quilt!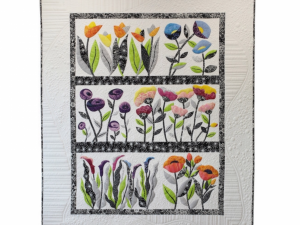 XXXXXXXXXXXXXXXXXXXXXXXXXXXXXXXXXXXXXXXXXXXX

HERA




Gals working on the Hera quilt will meet on
Friday, December 18 starting at noon.
We will be working on block four.
Stay for our first "MUG RUG SWAP"
Enjoy some egg-nog and some snacks with friends as we sew!
Shop will be open until 7 that night!

XXXXXXXXXXXXXXXXXXXXXXXXXXXXXXXXXXXXXXXXXXXX


Winter Shop Hours
Monday through Friday 10-4pm
Saturday 10-2pm

Please check us out on Facebook, Instagram and our website www.cuppateaquilting.com

Happy Quilting and Happy Holidays!
Teresa