Skip Navigation
Website Accessibility
November 2020 Newsletter
November Newsletter


Lots of information in this newsletter...
so let's get right to it!
If you haven't visited the shop recently, you are missing out on LOTS of new fabric...Tula Pink's Linework,
Melange from Stof, Pluses from Diamond Textiles, and
Hoffman's Bali Watercolor Batik line.
Soon to arrive will be the complete line of
Aged Muslins from Marcus Fabrics and gorgeous fabric from Dear Stella, Alexander Henry, and Art Gallery!

On November 6 & 7, we are celebrating our second year in business with a 20% off sale! Due to COVID...there will be no "Who Let the Girls Out" this year...so we are having our sale instead! Stop by for a free gift and have a Cuppa Tea!

During the month of November we are also participating in our first online shop hop! Check out the FabShop site to learn more...look for the bunny on the homepage of my website to register! Www.cuppateaquilting.com
You have to find the second hidden bunny on
the website to win prizes!

XXXXXXXXXXXXXXXXXXXXXXXXXXXXXXXXXXXXXXXXXXXX
PROGRAMS AT CUPPA TEA
We are in month eleven of our Aurifil Color Builder Subscription. November transports us to the coastal Italian town of Florence!
Use these luscious colors of brown 50 wt thread to complete your fall projects! I still have a few plastic cases left to hold all of your beautiful thread that you have collected over the year!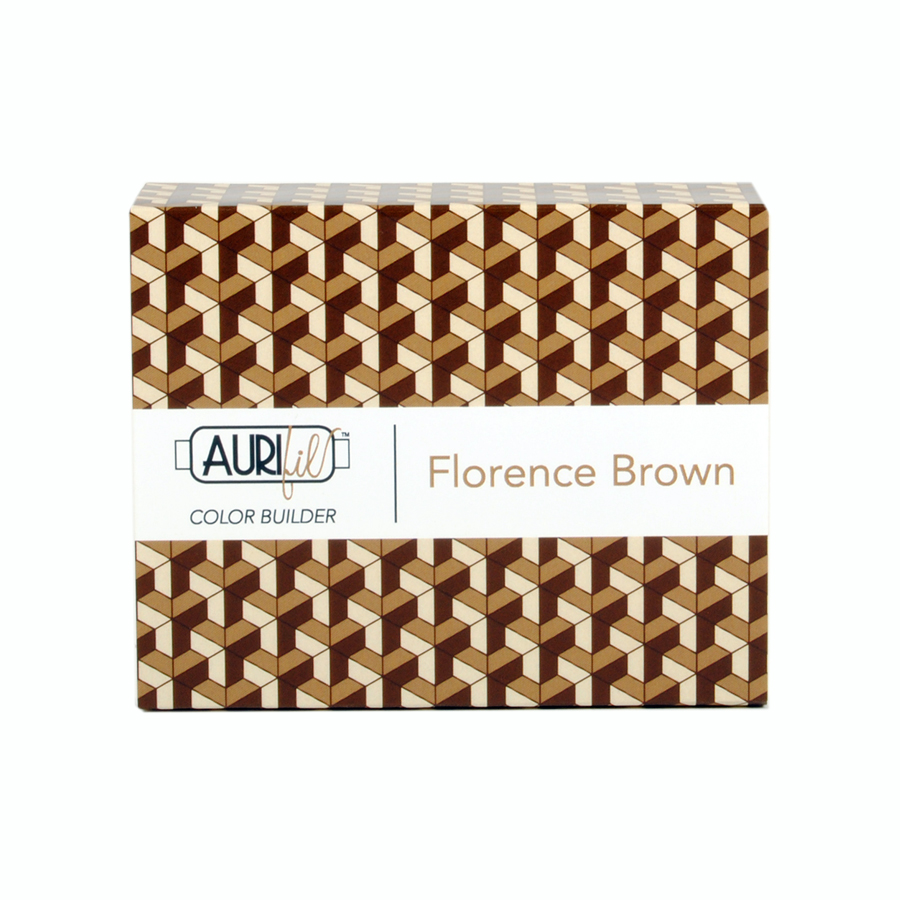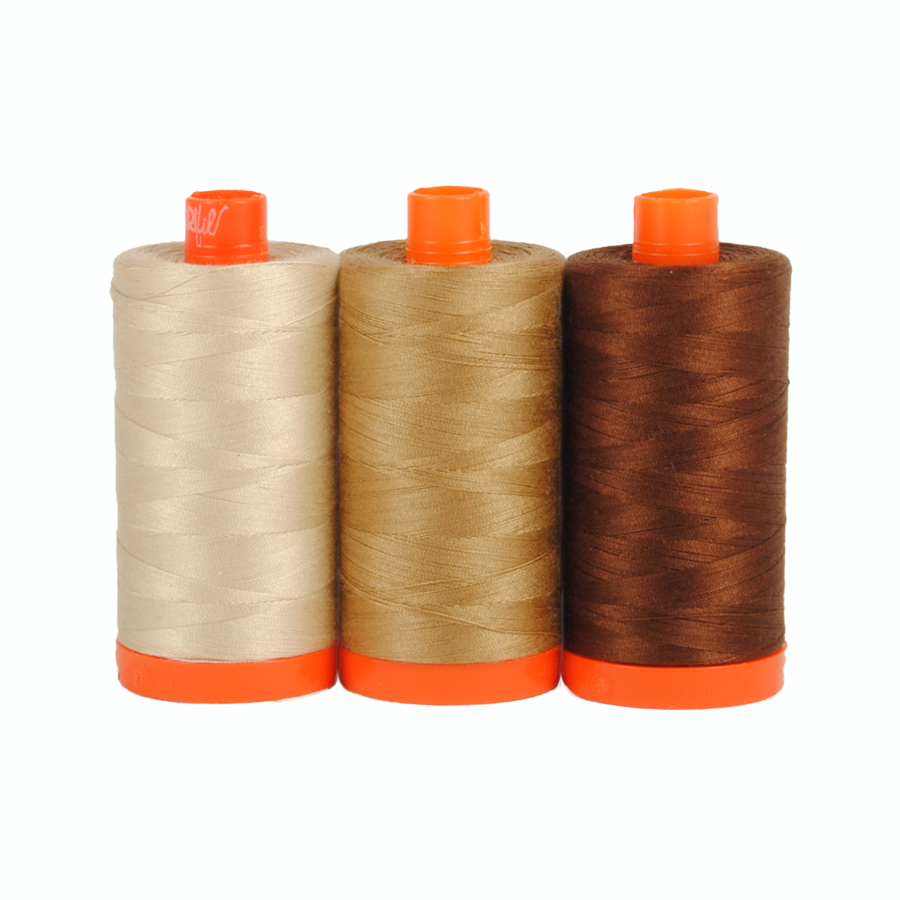 Quilts for Cops
We had our first sew together last month for this wonderful charity. We had seven sewers...four completed tops and lots of fun! Join our facebook group to see all the photos!
All completed quilts go to injured first responders around the nation. Stop by the shop to pick up a free kit, or sign up to quilt one of the completed quilts for free!
Our next meeting will be on Saturday, January 30th.
We plan on making this a monthly event!
For more information go to www.QuiltsforCops.com
XXXXXXXXXXXXXXXXXXXXXXXXXXXXXXXXXXXXXXXXXXXX

NOVEMBER CLASS SCHEDULE

NOVEMBER 4...10-4
JUDY NEIMEYER CAMP
Come and work on any paper piecing project and get
help from our local expert, Linda Angel.
This event is held on the first Wednesday of every month.

NOVEMBER 9...10-2pm
CRAZY QUILT CLASS
Bring in ten 14" squares of fabric to create a timeless crazy block. You will use the accuquilt cutter for
exact cutting and easy piecing!
See the sample in the cozy room in the shop.
(Where all the flannel and minky live!)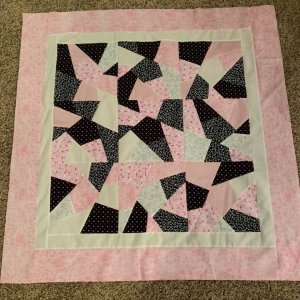 NOVEMBER 16...10-4
ONE BLOCK WONDER TABLE TOPPER
Ann has created a gorgeous table topper to share with you in a one day class! Come and learn the technique to do an entire quilt or a gorgeous table topper for the holidays!



NOVEMBER 17...
Precision Piecing with Kathryn
has been postponed until December...
Kathryn broke her wrist!


NOVEMBER 19...10-4
WANT TO LEARN TO SEW FLANNEL
PAJAMA PANTS OR A NIGHTGOWN?

Class includes a free pattern, you just have to trace it.
Lots of new flannels and minky in the shop to make something soft and cozy for yourself or a gift. See the sample in the shop that Linda made with the flannel gnome fabric...simply adorable!



NOVEMBER 21...10-2
MAGIC BLOCK TABLE RUNNER
Use strips to create this versatile "magic" block to create a runner or a quilt! Check out Ann's Christmas version in the shop! This is a great beginner class to use jelly rolls or scrap strips!

DECEMBER 3... 10-2
TWISTED WONDERLAND
Use the Twisted Ruler tool to make an adorable
project for the holidays. Micki is our teacher for this project. Stop in to pick up the pattern and the ruler at 15% off!

All classes are $20 and will require a sewing machine and supplies. You may rent one of the shop machines for $10 per class. A supply list will be emailed to you for each individual class. Classes are limited to six people to allow for social distancing!

All supplies and patterns for any class are always 15% off!

All of our bag classes have been postponed to give our instructor, Lyn, time to heal from her broken arm.

Prayers to Kathryn and Lyn for speedy recoveries...
we will miss you!


XXXXXXXXXXXXXXXXXXXXXXXXXXXXXXXXXXXXXXXXXXXX

BOM EVENTS AT CUPPA TEA QUILTING

JANUARY BOM
MORRIS MEDLEY QUILT



Four spots remain to be a lucky recipient of the grab bag!
This classic block of the month uses William Morris fabrics from FreeSpirit. It will be a twelve month program for just $15 per month for the 65"x65" quilt. You also have the option for the 101"x101" version...same blocks just a bigger size!
That size will be $25 per month.

FEBRUARY BOM
Lazy Angle Stars
This quilt project will feature the
Aged Muslin line and the Creative Grids Lazy Angle Ruler!
Each month we will create a star using three or four
different lush colors from this unique fabric!
I will pick the fabrics and we will have a sew day to meet
together to complete this project starting in February!
Stop by the shop to get a sneak peek of the fabric line from Marcus Fabrics! This is an example of a star we will make
(but with the muslins!) I'm sew excited for this project!





MARCH BOM
TRIP AROUND THE WORLD



Taking names for this stunning batik SAMPLER quilt...
still working on the monthly price...but it should be
under $30 per month. Once I get the pattern I can figure it out!

APRIL
BLISS BOM
Another beauty from Barbara Persing...see my first block sample in the shop next to the Quail Gathering Quilt!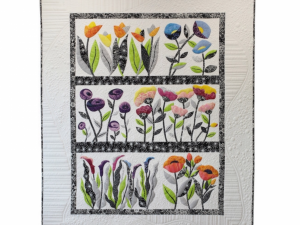 XXXXXXXXXXXXXXXXXXXXXXXXXXXXXXXXXXXXXXXXXXXX

HERA




Gals working on the Hera quilt will meet on
Friday, November 20 starting at noon.
We will be working on block three.
Stay for our second "Sip and sew"!
Enjoy a margarita and some snacks with friends as we sew!
Shop will be open until 8 that night!

XXXXXXXXXXXXXXXXXXXXXXXXXXXXXXXXXXXXXXXXXXXX


PLEASE TAKE NOTE OF OUR THANKSGIVING HOURS
We will be open on Wednesday, Nov. 25 from 10-2
CLOSED ON THURSDAY, FRIDAY, AND SATURDAY
RE-OPEN ON MONDAY, NOV. 30 from 10-4

Regular Shop Hours
Monday through Thursday 10-4pm
Friday 12-6
Saturday 10-2pm

Please check us out on Facebook, Instagram and our website www.cuppateaquilting.com

Happy Quilting and Happy Thanksgiving!
Teresa